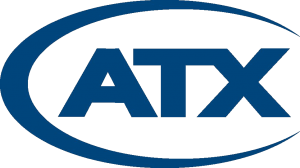 ATX is a worldwide technology leader of Media Access Platforms, connecting smart devices to intelligent networks for the world's most admired cable, satellite, fixed telecom, wireless and media broadcast service providers.
With more than 7 million products deployed in 75 countries, ATX solutions deliver 2,500 terabytes of mission-critical content every second of every day. Their global base includes the largest cable MSOs and satellite operators to the smallest of regional cable operators, large enterprises, broadcasters and telcos, as well as customers in other verticals including hospitality, education, healthcare, sports and entertainment, worship, retail, and government.
Digicomm and ATX's Partnership
Digicomm International is proud to stock and distribute flagships products from ATX, including the GigaXtend GMC Series 1.2GHz Amplifiers, MAXNET II RF Management, GigaXtend Taps & Passives, just to name a few.