Erbium-Doped Fiber Amplifiers (EDFAs)
Digicomm proudly offers cutting-edge Erbium-Doped Fiber Amplifiers (EDFAs), empowering your network with unparalleled signal enhancement and reliability through our premium EDFA product line.
Digital EDFA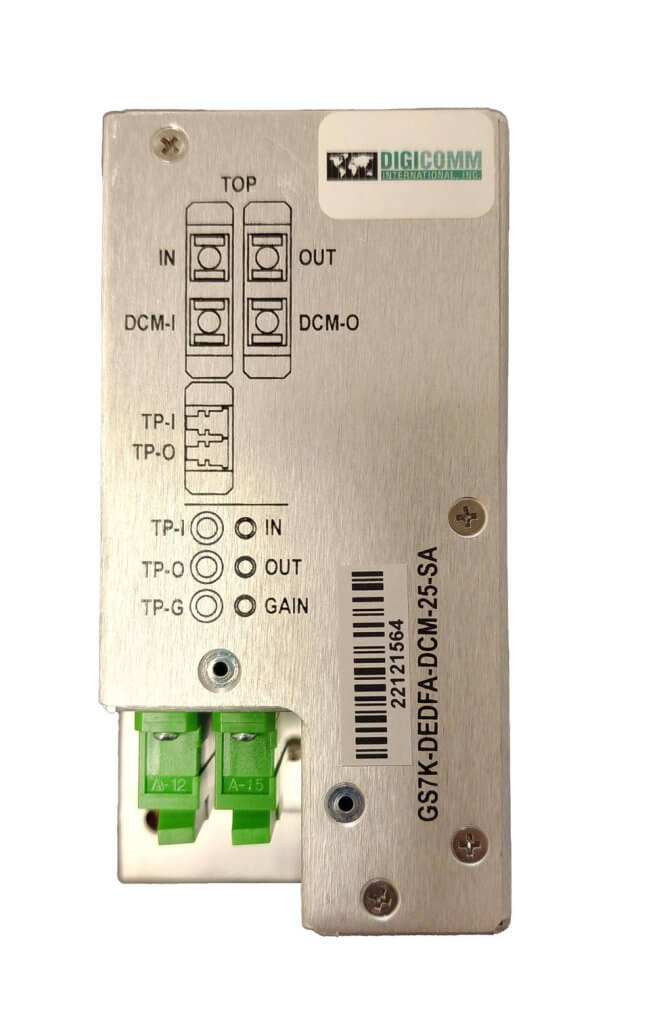 Digicomm International's Digital EDFA (D-EDFA) has been designed from the ground up to support today's digital optical transport links. Whether transporting PON, Gigabit Ethernet, DAA (R-PHY) or any other digital traffic, these dual-stage EDFAs offer a significant improvement over existing EDFAs through increased performance due to an extremely low OSNR, an expanded band pass (ITU channels 16-63), the ability to insert external dispersion compensation mid-stage and exceptional flatness. The Digicomm D-EDFA is designed to plug into the Cisco O-Hub platform, is hot swappable, has input and output optical test points and can be monitored locally and remotely. The unparalleled reach results in fewer EDFAs being needed in cascade, reducing cost and increasing operational simplicity.