Hardware
Digicomm stocks every type of hardware item needed to maintain, upgrade and build your outside plant network.   
Poles
Telephone Poles
Digicomm International provides a large inventory of poles approved by the American National Standards Institute and American Wood Preservers Association, so we can ensure both short term and long term needs. Digicomm International Utility Poles are manufactured to the latest American National Standard (ANSI 05.1).
Our poles are available in varying lengths (in feet) and Classifications (I – X)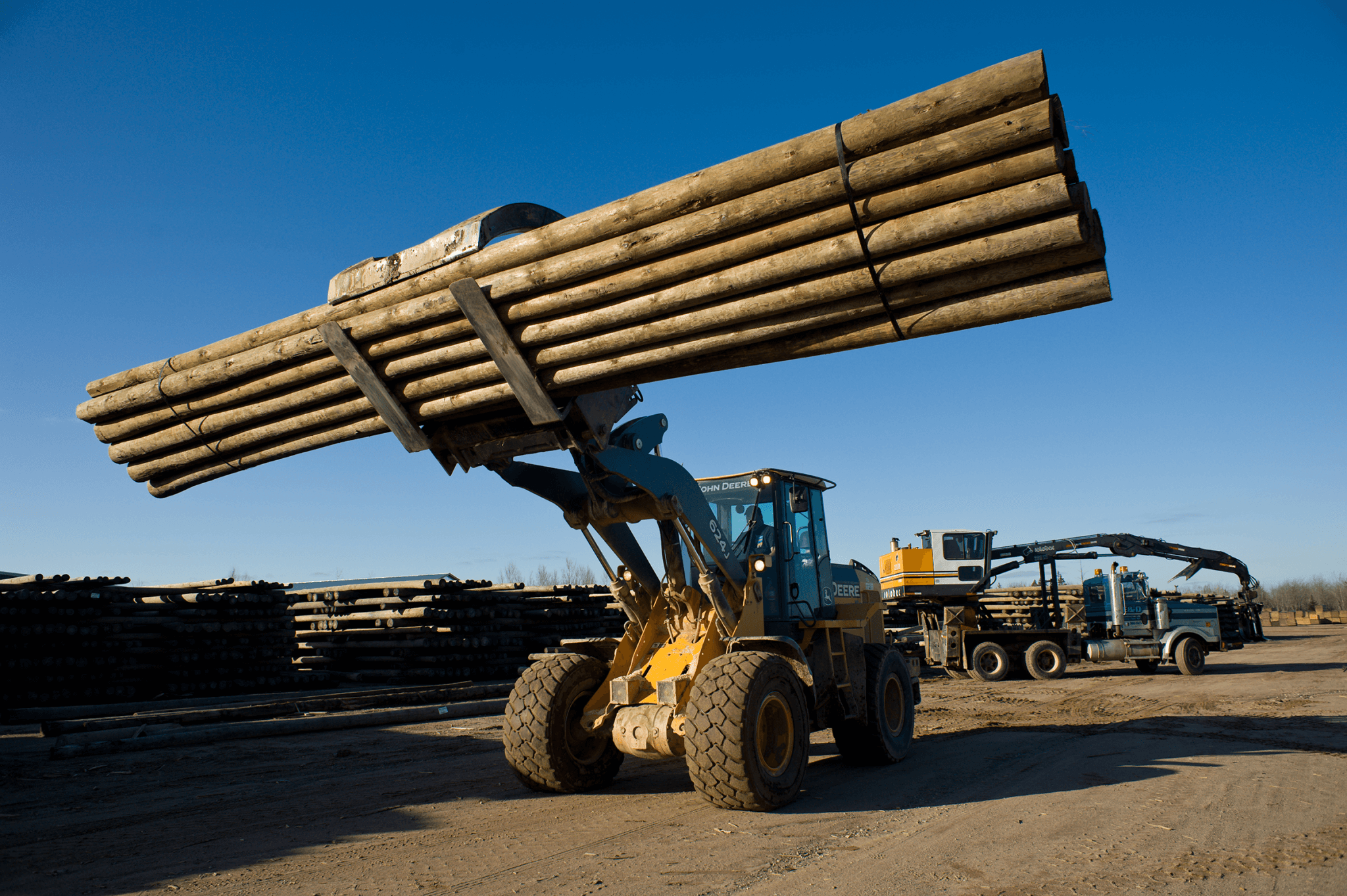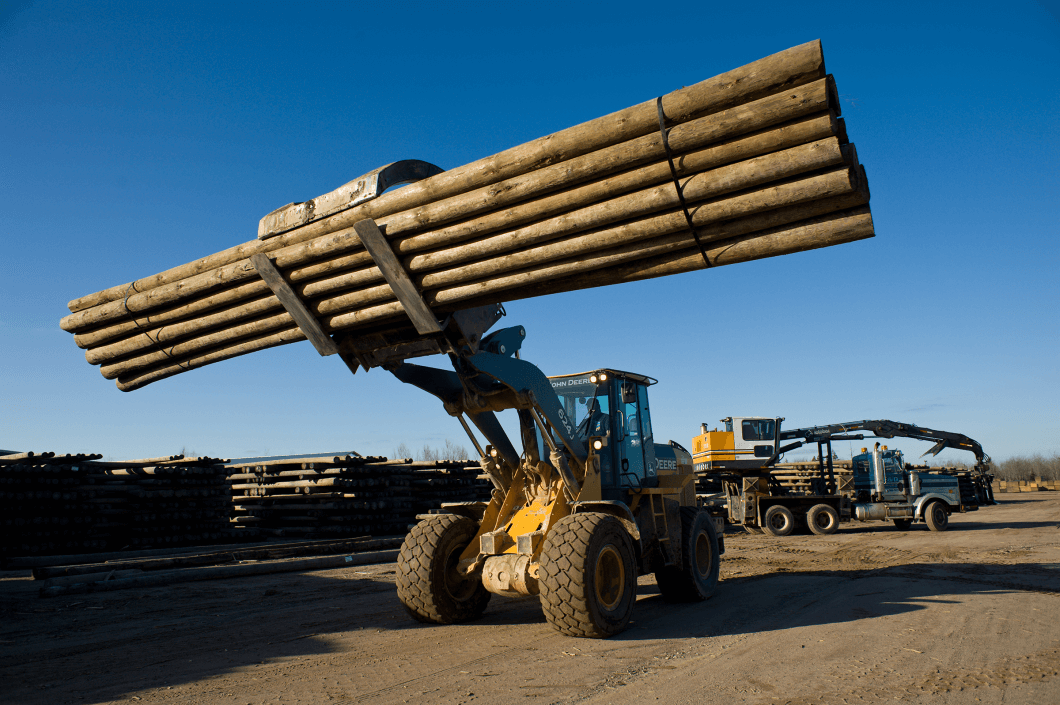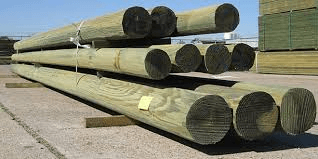 Length of Pole (feet)
Groundline distance from Butt (feet)
Minimum Circumference 6 feet from Butt (inches)
20
4.0
31.0
29.0
27.0
25.0
23.0
21.0
19.5
17.5
14.0
25
5.0
33.5
31.5
29.5
27.5
25.5
23.0
21.5
19.5
15.0
30
5.5
36.5
34.0
32.0
29.5
27.5
25.0
23.5
20.5
 
35
6.0
39.0
36.5
34.0
31.5
29.0
27.0
25.0
 
 
40
6.0
41.0
38.5
36.0
33.5
31.0
28.5
 
 
 
45
6.5
43.0
40.5
37.5
35.0
32.5
30.0
 
 
 
50
7.0
45.0
42.0
39.0
36.5
34.0
 
 
 
 
55
7.5
46.5
43.5
40.5
38.0
 
 
 
 
 
60
8.0
48.0
45.0
42.0
39.0
 
 
 
 
 
| Class | 1 | 2 | 3 | 4 | 5 | 6 | 7 | 9 | 10 |
| --- | --- | --- | --- | --- | --- | --- | --- | --- | --- |
| Minimum Circumference at Top (inches | 27 | 25 | 23 | 21 | 19 | 17 | 15 | 15 | 12 |
Aerial Hardware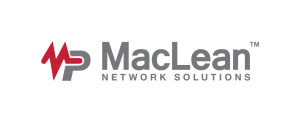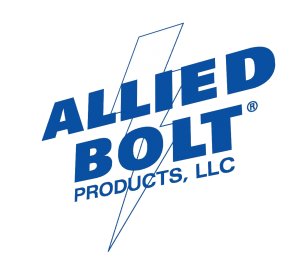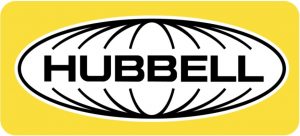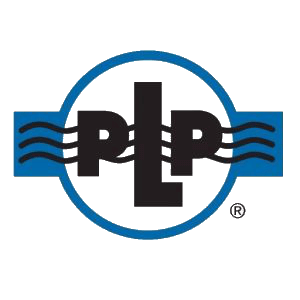 Digicomm stocks an extensive variety of aerial hardware items from all of the leading industry manufacturers needed to build, rebuild and maintain your network systems: 
Pole Bands

 

Poleline Bolts

 

Brackets

 

Wire Formed Hardware

 

ADSS Fiber Cable Hardware

 

Clamps And Markers For Guying

 

Strand Connectors

 

Eyelets And Eye Nuts

 

Suspension Clamps And Straps

 

U Guards

 

Ground Wire Molding

 

Drive Hooks

 

Guy Hook Attachments

 

Nuts And Lock Nuts

 

Pole Plates

 

Clevises

 

Lag Screws

 

Staples

 

Washers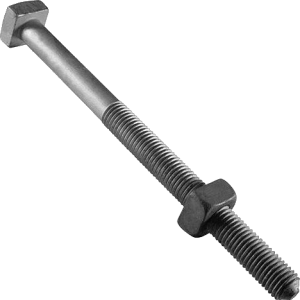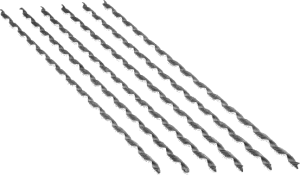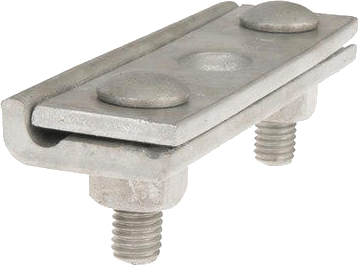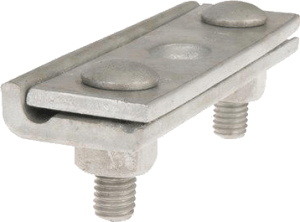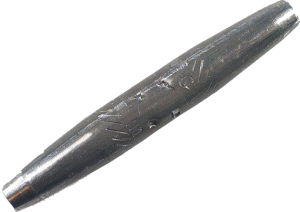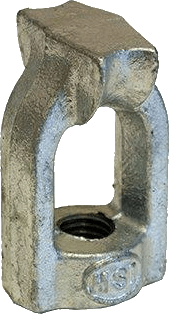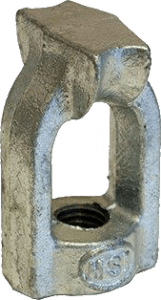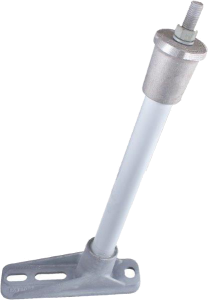 Strand
Digicomm stocks large quantities of high quality strand to help with all of your construction maintenance, upgrades and new project builds. All strand meets applicable ASTM specifications. 
All strand is on continuous heavy duty wooden reels of 5,000 feet.  
Available in sizes which include ¼ inch, 5/16 inch,  3/8 inch and 7/16 inch. 
Finish coatings available: Class A, B, or C galvanized 
Applications Include: 
Messenger Wire

 

Overhead Ground or Static Wire

 

Guy Wire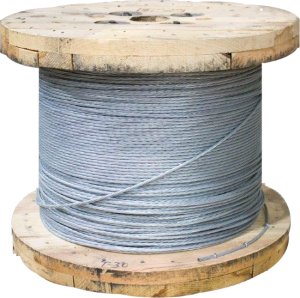 Lashing Wire

Digicomm stocks a large inventory of Wire World lashing wire, the largest manufacturer of lashing wire in the United States.  Only the finest stainless-steel wire is used from ISO and TUV certified mills to manufacture this wire.
All lashing wire is manufactured with state-of-the-art equipment

Strenuous quality control process to ensure lashing wire coils meet customer specifications the first time, every time.

Inventory for all sizes, alloys, and hubs for all of your construction needs. Sizes include 038X3021600, 045X302X1200, 045X316X1200, 045X430X1200.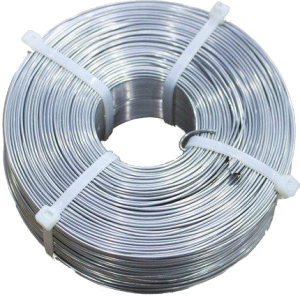 Galvanized Guy Strand
A
B
​C

0.6
​1.2
​1.8

A
B
​C

0.7
1.4
2.1

A
B
​C

0.8
1.6
​2.4

A
B
​C

0.85
1.7
​2.55

A
B
​C

0.9
1.8
​2.7

A
B
​C

0.9
1.8
2.7
Package: 2,500 ft and 5,000 ft per reel
Stainless Steel Lashing Wire
| | | |
| --- | --- | --- |
| | | |
| IWW038302 | .038 | 1600 |
| IWW045302 | .045 | 1200 |
| IWW045430 | .045 | 1200 |
| IWW045316 | .045 | 1200 |
| IWW045430RUS | .045 | 1200 |
Package: 6 coils per box and 378 coils pallets
Ground Rods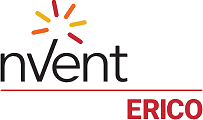 Digicomm stocks a variety of nVent/ERICO ground rods in different types of plating material and various lengths.  ERICO is the world's largest manufacturer of ground rods and offers a complete line of rods and accessories to meet all of your grounding installation requirements. 
COPPER-BONDED GROUND ROD, POINTED 
99.9% pure electrolytic copper coating

 

Molecular bond to nickel-sealed high strength steel core

 

Rods have a high carbon steel core and tip that provide superior strength when driving

 

Copper coating will not crack when bent or tear when driven

 

Minimum copper coating of 10 mils on rods listed to UL® 467

 

nVent ERICO name, length, diameter and part number is roll-stamped within 12" (304,8 mm) of chamfered end

 

UL logo and control number where applicable stamped on each rod for easy inspection after installation

 
GROUND ROD CLAMP, ROD TO CONDUCTOR, BRONZE 
For use with copper-bonded ground rods

 

Parts that are UL 467 Listed are suitable for direct burial in earth or concrete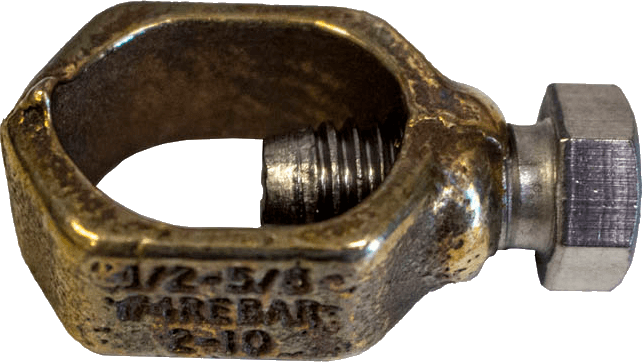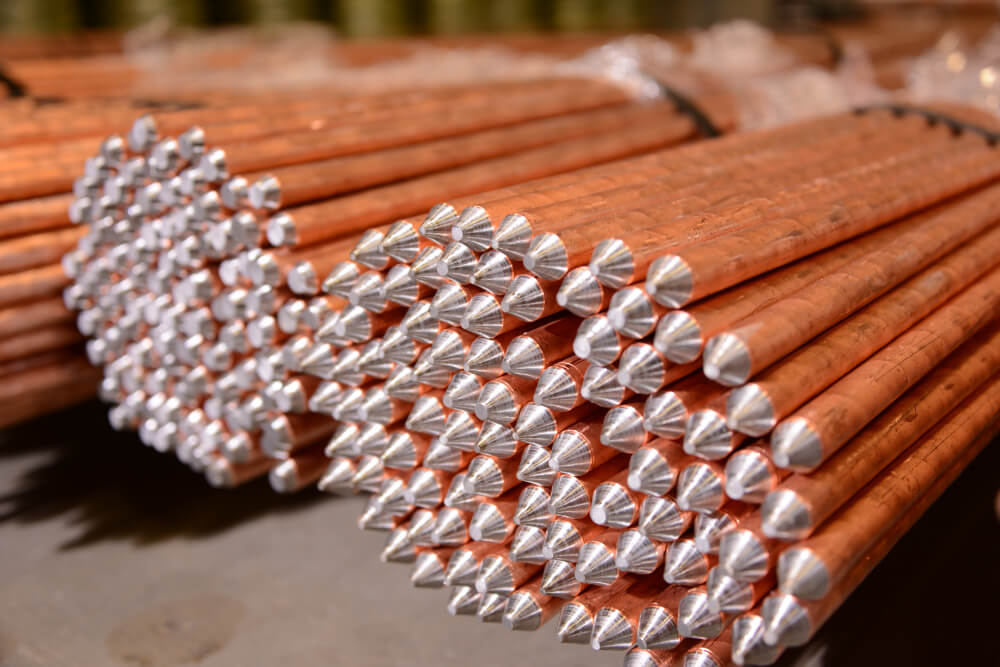 U-Guard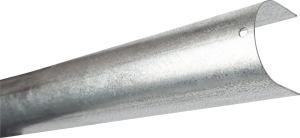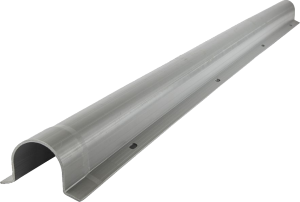 Digicomm stocks a large variety of U-Guard in both plastic and metal material.   We have various dimensions and lengths to meet all your installation needs.  
Plastic U cable guards (risers) are non-conducting, and they offer a strong, lightweight, maintenance-free means of protection for communication cables and utility power. 
Installs quickly and easily with U-Guard fasteners.

 

Available in various sizes.

 

Excellent UV protection.

 

Easily field cut to desired length.

 

Offers excellent impact strength and very durable in a wide temperature range.

 
Digicomm also stocks steel U-Guards that are manufactured from 14-gauge steel, with the maximum weight of hot dip galvanizing to be compatible with the life expectancy of standard pole line hardware. These steel pole risers are available painted, flanged and unflanged, in lengths of 5', 8', and 10'. A variety of straps are available to secure unflanged steel risers to the foundation. 
U-Guard is the superior alternative to conduit riser systems and can provide you savings in material cost, installation time and maintenance. 
Heat Shrink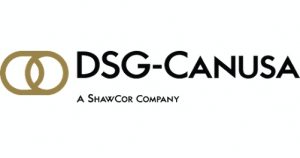 Digicomm is partnered with CANUSA Heat shrink tubing that established the CATV industry standard for splice and connector protection. Available for immediate shipping in multiple diameters and lengths.   
FEATURES AND BENEFITS 
Craft friendly installation

 

Exceptional split resistance

 

CFTV adhesive retains bond providing long term protection

 

Selective strippability to meet CATV industry specifications

 

Minimal heat required to produce error free installation without splitting

 

Thermochromatic lines change color to signal waterproof seal

 

Shrinks and seals in half the time of alternative products

 

Shrink ratio: 3:1

 

Continuous operating temperature: -55°C to 110°C

 

Shrink temperature: 120°C min.

 
TYPICAL APPLICATIONS 
Strain relief of coaxial connectors

 

Waterproof protection of CATV connectors

 
Contech's Air Shrink and self-fusing tape reduces ingress caused by loose connectors through superior protection without endangering your technicians with heat guns.  These products are available and ready for immediate shipping at Digicomm. 
Connector Protection Constructing external plant can be a costly part of network expansion. If connections are not properly installed it can also be a source of long term expenditure. External plant equipment is also susceptible to temperature extremes, corrosive salt spray, and unauthorized tampering. Sealing and protecting external connection points is an ideal way to prevent signal degradation due to loose connectors, and to protect your connections from the natural elements, leading to a longer life. Contech Chemshrink and self amalgamating tape, are two great products that give superior protection without endangering your technicians with heat guns.  Reduce Ingress Caused by Loose Connectors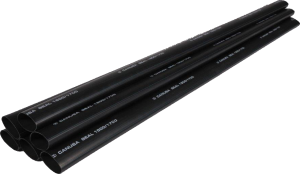 Drop Installation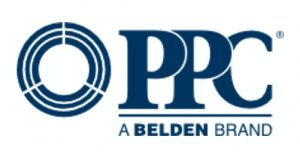 Digicomm stocks large quantities of drop installation equipment for all your tap to the premise requirements.  We can provide everything needed to complete your installation, all from the leading manufactures in the industry.  Whether your premise installation is a single-family home or an MDU project, Digicomm has the product solution you need.  
HDMI Cables

 

Network Cable - CAT5e, 

CAT6, 

and CAT6e including jumpers in various lengths

 

Molding - MDU and Customer Premise

 

Drop Cable - RG59, RG6, RG7 and RG11 including jumpers in various lengths

 

P and J Hooks

 

Cable ID Tags

 

Drop Connectors - RG59, RG6, RG7 and RG11 

 

Ground Wire

 

Ground Blocks

 

Surge Suppressors

 

Barrel Splices

 

F Attenuators

 

NID Enclosures

 

Drop Passives - Splitters and Directional Couplers

 

MDU Enclosures

 

Wall Plates

 

Cable Ties

 

Cable Clips

 

Network Data - Modular Plugs, Jacks, Inserts

 

Feed Through Bushings

 

Power Cords

 

CPE Power Supplies