Digicomm Optical Patch Cords
Our Optical Patch cords stand at the forefront of innovation and reliability, delivering seamless connectivity for your data centers and communication networks. Crafted with precision and excellence, our high-quality optical patch cords ensure optimal performance and longevity. Experience unparalleled flexibility and efficiency with Digicomm International's customizable Optical Patch cords, empowering your network infrastructure with unmatched connectivity.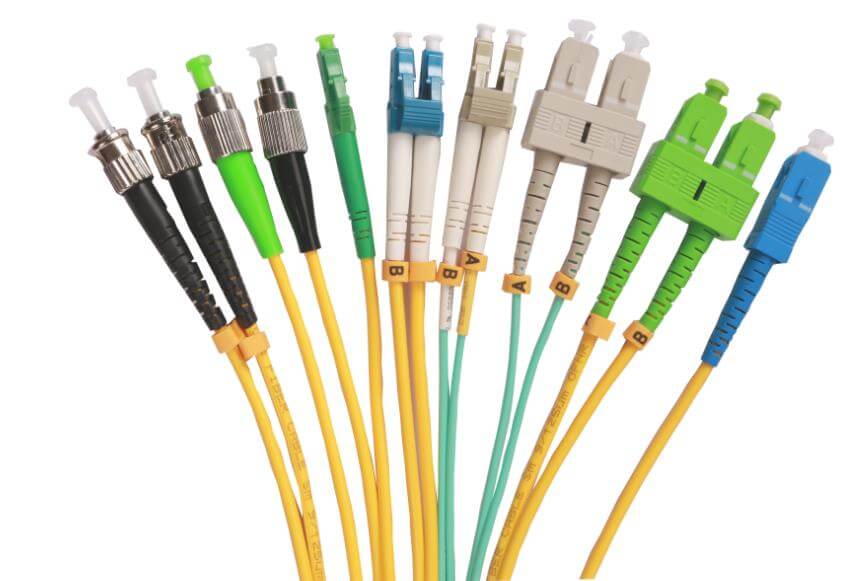 Patch Cord Configurator Tool
With our Patch Cord Configurator tool, you have the flexibility to personalize the cable configuration precisely to match your specific requirements. By using the drop-down menus to select each cable characteristic, you can easily tailor the patch cord to your exact needs. Once you have generated the part number, use the copy tool to grab your configured part number.
Fields Explanation:
Fiber mode (DX, SX): Refers to the type of optical transmission mode, with DX (Duplex) supporting two-way communication and SX (Simplex) enabling one-way communication.
Mode Type (SM, OM1, OM2, OM3, OM4): Describes the different types of optical fibers, such as Single Mode (SM) for long-distance transmission and OM1, OM2, OM3, OM4 for various multi-mode transmission capabilities over shorter distances.
Connectors:

LA = LC/APC
LU = LC/UPC
SA = SC/APC
SU = SC/UPC
MPT = Miniature Push Type
MPO = Multi Fiber Push-On